Dum Dum Dinos - First Prototype
A downloadable game for Windows
------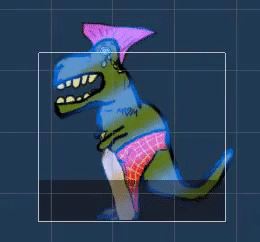 Hey there wanderer, welcome to this odd place you fell into.

This game is a prototype I'm working on during my spare time, it is going to evolve over time and your feedback are crucial to the project's well-being
If you want to follow the game's progress and interact with it, go check the Trello board: https://trello.com/b/3idZN2zD/dum-dum-dinos
/!\ HAZARD ALERT, MAY CONTAIN FRENCH /!\
Anyway, thank you ever so much for taking the time to read this and to play my prototype. Have fun !

Dum Dum Dinos is a strategy game about finding the best solution to counter your opponent's next move.

Spend your money wisely and efficiently as it is your main resource and it is scarce. With limited capital, analyze your environment to adapt your tactics and construct the right buildings.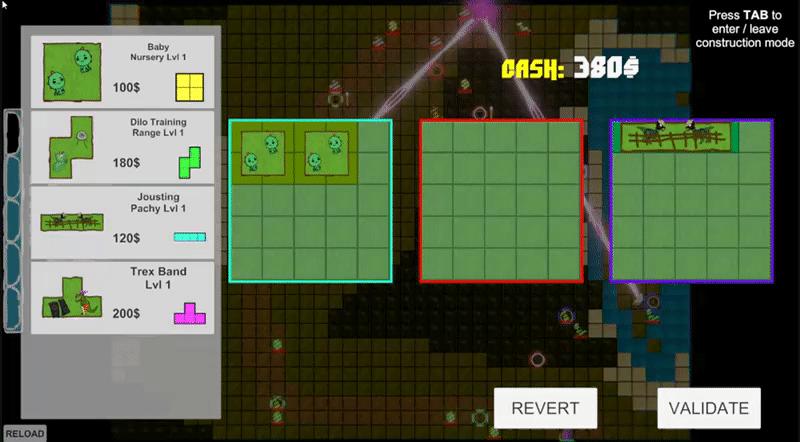 Send armies to fight over territories in order to gain new perks, take control of your environment, unleash tremendous powers and finally crush whoever stands in your way.
But be smart, resources are limited, and time is one of them.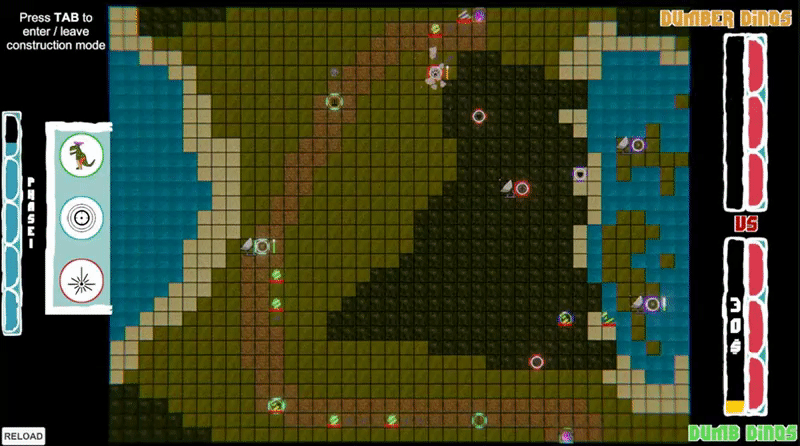 Since the game is still at a prototyping state, unwanted behaviors may occur (let's hope not that many), a lot of information is not clearly displayed etc etc. But nonetheless, please express yourselves, if something bothered you / made no sense or on the contrary, you liked something and it didn't receive enough love in the making, please do tell :)
The Design is evolving with the game so let's find a creative way to go forward shall we ?

Install instructions
1- Download the version of your choice
2- Unzip it in a new folder
3- Have fun and don't forget to leave a comment or give feedbacks :)